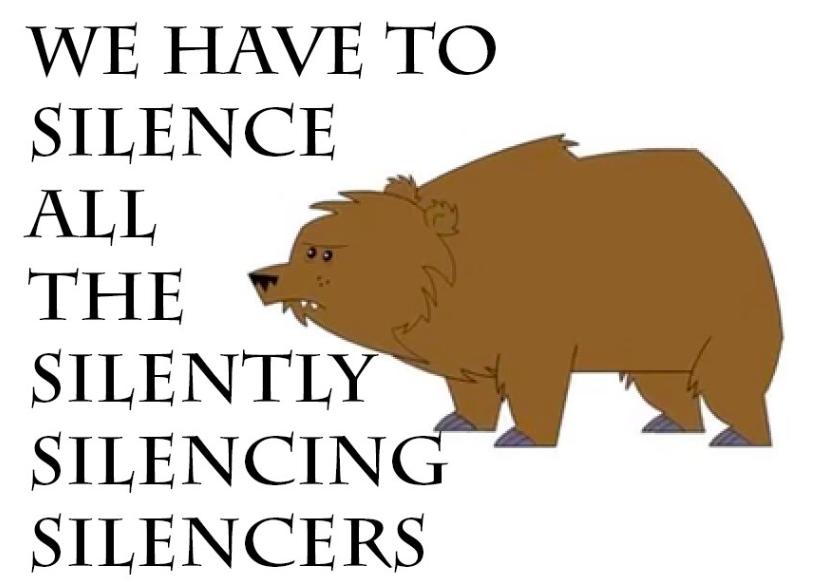 Silence can indeed be a form of grace and peace.  However, when it is the requirement or expectation by one party for another to be silent, it is oppressive and bullying.  When communication and acknowledgment are withheld, that is passive aggressive, coward bullshit  unwholesome and unloving.
For those with pinched smiles and silent nods striving for a Pollyanna vibe, it is a choice to refrain…but to judge and alienate those with the courage to speak, is nasty…not gracious.  Speaking up in peace and love, especially when awkward or scary, to elevate, is God's work.  God and love do not demand silence. Can there even be grace without kindness?  Kindness– the energy of love, not a social or friendly posture/persona.
Greg and I enjoy and need silent time, together and apart; the peaceful kind that allows us to recharge…wholesome, not confusing, banishing, or scary.  I am grateful to know the distinction between wholesome silence and the icky controlling silence- my cue to get some space.
Much Love,
Magda Gee
For shorter, more frequent and fun posts, connect with me on Instagram by clicking the pic- Wholesomebadass. https://www.instagram.com/wholesomebadass/