After last week– which required two vet visits, paw infection, antibiotics and a cone(to scrape the freshly painted walls) for one of the dogs, two pediatric visits, one for bulging ear infection and the other a fractured wrist, a stomach bug, while in mid escrow on TWO homes, transitioning jobs and a super fucked up family arrangement in which my female sibling offers the option to betray me to my ex-husband, who for obvious and unspeakable reasons, seizes the opportunity, I elected to enter into self imposed exile.  Thank goodness sweet Greg is evolved enough to accept my direct request to be allowed solitude to quiet my insides and find the ground again…like a game of pin the tail on the donkey, I just need time to stop the spinning and to identify the wall with the donkey.  Before recovery, I would not have been able to understand and have the courage to share this need.  I am blessed to be with a man who allows me to heal, therefore allowing me to expand.  I wish this for all people, the opportunities to heal and expand, but these things are considered to be subversive in our culture of Pretend and Bend….whatever it takes to "fit in".  If I must break off pieces of myself to fit in, that is is diametrically opposed to the recovery principle of authenticity over adaptation.  I do not choose that for myself or for my sons.  Fortunately, there are badasses like Anne Lamott showing us, step by step, how to live in this way. I don't have to pretend not to be overly sensitive, unhurt by hurtful bullshit, feel compelled to apologize for it,  or try to erase this deeply feeling part of myself.  I am loved exactly as I am by all the people who mean to love me.  Sadly, this does not include my mother and HER family and that never stops stinging.  Ever.
The (mother endorsed) sister trauma may never loosen its hold over me, primarily because of the strain it places between the boys' father and me.  Ok, don't love me, but please do not impose discord on my nuclear family for any reason at all.  There is no acceptable excuse.   See…. for injuries of children and home relocation plans, two parents who were not being actively divided (by Jilan Catherine Ghoneim Whitney, who wears only white as evidence of her  piety and innocence)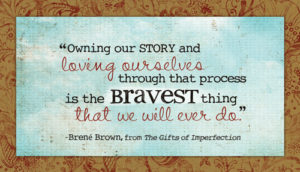 would be able to discuss and plan together to ease these times for our sons. But—in Catherine's arrangement, we cannot and no matter how many ways it is explained to our young boys, it hurts them at a cellular and soul level. I find this choice to be bullying and unspeakably hateful. It has caused our young sons to feel conflicted, angry, and uncomfortable with my sibling and our mother(and to some degree their father).   They freely share with me a lack a genuine interest in pretending it feels ok and normal to carry on this way. But my sons are only the pawns in a shitty game that I refuse to play. And I hate this- for them.
I know a woman whose older sister molested her repeatedly and became dedicated if not addicted to the poisoning of the well, a tactic to make future smear campaigns more believable, in which she primed the entire family by sowing subtle seeds of doubt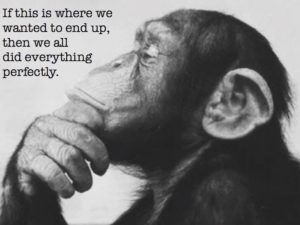 in people's minds about the sister she was molesting. This was done to diminish credibility in case the truth of her actions were spoken. The campaign was also more effective because the sister being molested lost her shit and credibility due to failure to be a more dignified abuse-getter. I relate so much to this, it is sickening.  Breaking the cycle and moving on–one day at a time is wholesome and badass–it is too much for others.  Those feeling perfect, righteous, and entitled must continue exactly as they always have.  Change is only an option for the courageous because we can do hard things and we can admit they are hard AF.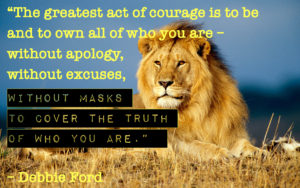 To have faith and to trust in the process of recovery–to show gratitude for those who have shared with me and to pay it forward by sharing my own story without apology or fear of reprisal.  This is the best I can do–  Unapologetically me! 

Now let them prey pray…..  I will pray that they allow my children to enjoy a holiday season free from their confusion and cloud of insanity and rightness.  Requiring children to dissociate form themselves is psychologically damaging and surely they know and want better for them.  Right?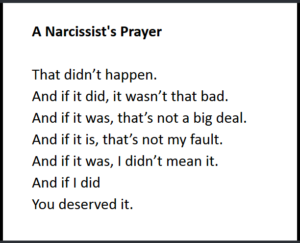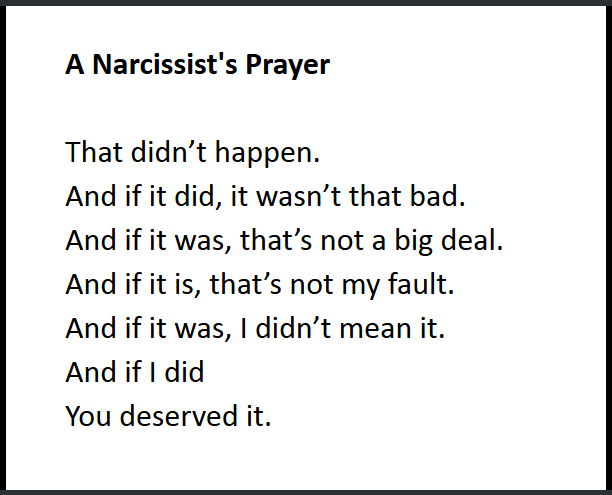 Much Love,
Magda Gee
For shorter, more frequent and fun posts, connect with me on Instagram- wholesomebadass https://www.instagram.com/wholesomebadass/