Before marriage, I was a great first date and interviewee, I could usually get a second interview, date, or job, regardless of whether I actually desired it for my self.  I was auditioning for parts, trying to get "chosen", for and by people and things I often would not choose.  Possibly, a result of never having been chosen by my mother.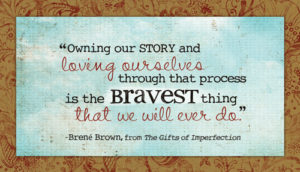 That was before my loveless marriage and divorce….when my  main objective was to just pretend I could give or be what was wanted and needed and be funny while doing so.  I thought that making myself usable might morph into being valuable or useful.  It did not.
Once divorced and in recovery I went on many first dates(saying no to second dates and jobs that did not feel best for me).  For each of the men wrangled from match.com, I would share ad-nauseum with my recovery buddy: using nicknames for the examination, laughter, and a point of reference.  There was Recovery Jew (ps: I am Jewish and in recovery, so it is okay) Sex Addict,  Shorty,  Chopstick, LongShoreman, Professor….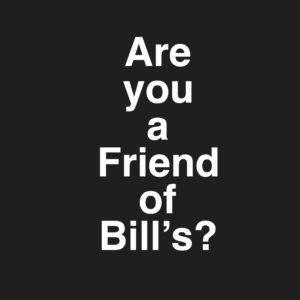 Anyhoo, I suspected recovery Jew was Jewish from his photo  and in recovery, based on exchanges prior to our first date.  He spoke the language.  We experienced brilliant chemistry by phone and text and we were eager to meet.  A few minutes into our date, he asked
"Are you a friend of Bill's?"
What a subtle and genius way to communicate.  Pleased, I responded, "Yes… I tend to feel especially close with Lois." We had a ball.  There was no love connection but, still a delicious evening. I will always remember that date and his question/statement–as one of the best.  He was a badass.  I learned from what he did.  Courage and honesty are hot,sexy, and wholesome–always.  Nothing less will do.  I shared with him that he had been labelled recovery Jew which he appreciated, though he was not Jewish
Sex Addict did turn out to be just that.  I am fucken delighted by developments of fun, organic, and benevolent nicknames– inside jokes.  I typically experience that with people with whom I deal regularly.  The shared language of recovery offers a similar feeling– a shared truth and undeniable connection– to a world and a power much greater than myself.
My ex-husband and I did not have any situational nicknames or inside jokes , because there was no INSIDE.  Ever. –With sweet Greg, the shared jokes and (made-up) situational words are constant connectors and sources for laughter.  They never get stale and he is gifted in his ability to bring them back at precisely the right moment.
Sweet Greg and I are currently struggling over political issues at this time and while I know he is 100% in my corner personally, we are in opposing corners globally and this weighs heavily on me.  I am not a deeply political person, but I value and support movements promoting civil and human rights and equality.  Regarding this administration's policies on health care access, immigration, education, mental health care, gun control, incarceration, a woman's right to choose, LGTBQ–Sweet Greg and I are fucked not aligned.  The recent shooting in Las Vegas stirred it up and we are struggling to move forward.
When we first met almost 2 years ago, I could not have guessed someone whom I connected so deeply with was voting for the d-bag who boasts grotesquely and accurately:  "I could shoot someone on Fifth Avenue and still not lose a vote", someone who righteously and scornfully mocks war veterans and minorities openly and shamelessly picks a fight with a dead soldier's family.  Once it became clear which way Sweet Greg was voting, we argued before agreeing to NEVER discuss.  And we managed another year of love and laughter.  With my recent #takeakneel post, he expressed his feelings that THIS peaceful demonstration is disrespectful and offensive…and off we went, me unhelpfully, pointing out all of the disrespect Trump flaunts,  knowing there is a particular demographic that will choose him no matter what, almost as if intended punishment for those of us (me clearing my throat audibly) (the actual majority) who collectively as a country voted Obama into the White House– for two terms.  Obama made certain people uncomfortable.  Okay.  He did not limit and threaten people's  access to basic human rights and resources.  His conduct was respectful and diplomatic and humble.  His refusal to elevate those feeling entitled and demanding to be elevated was(to a certain demographic) a call to war…And that is what the 2016 election was about.
Today, I am just feeling my feelings and thinking thoughts as they come while trying not to obsess or to force things to be or to feel or appear as they do not.  I must share and process this challenging circumstance.  Being honest and willing to look at and discuss hard shit is what I consider to be wholesome.  Doing scary things because they feel spiritually right, is my idea of badass.  So, for today, I am on the right path.  Who knows where it will lead?  One day at a time, we will see.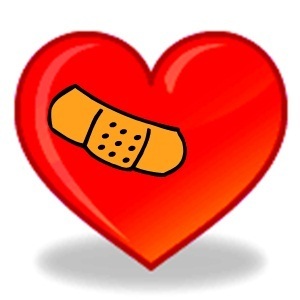 As I do the work to heal the fractures within myself and in relationships where healing is possible, I worry that I will become again divided within myself–in which things that I feel passionate about are not supported, and in fact opposed.  I no longer think of peace as the absence of war.  Seeking serenity and wholeness means accepting and honoring all of the parts of myself and others, at least for the relationships in which intimacy and closeness are mutually desired.  Keeping my trap shut about political matters at work is different from a requirement to tone it down to minimize risk of banishment from relationships paraded as intimate and meaningful.  This is exactly what Brené Brown speaks to, in her latest book Braving The Wilderness.  I am Braving.
Much Love,
Magda Gee
For shorter, more frequent and fun posts, connect with me on Instagram- wholesomebadass https://www.instagram.com/wholesomebadass/