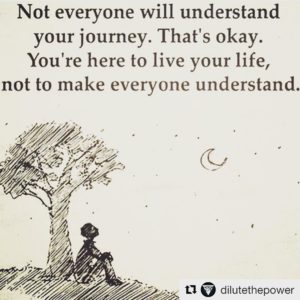 Holy smokes! I just listened to Day 2 of Marianne Williamson (47 times,of course) A Year of Miracles: how miracles happen when we choose expressions of love without the distractions of fear, anxiety, shame, guilt, resentment—and all things not built on love. What the what?  I know it is a little woo woo, but today, I am partially, if not deeply, moved by these sentiments. I recognize in myself the indisputable need for spiritual adjustment. Marianne goes on, to blow my mind with:
"My own self hatred masquerading itself as self love, lures me to blame, defense, and more suffering.   Will I place my focus on something loveless that somebody did to me?"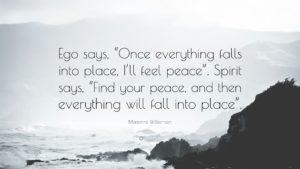 If I withdraw my attachment to what THEY DO (present tense), I will no longer be affected by their actions. (really????)  Apparently, I have the opportunity to decide to put my faith elsewhere. Marianne provides a much needed definition of forgiveness that resonates with me. The miracle of forgiveness: It has nothing to do with ignoring, pretending or exposing myself for more….only a willingness to restore my focus and faith in the practice of love.
When something loveless is done to me, I must process my feelings but I do not have to indulge them. Yes, I MUST honor them, but not spew them.  (Ouch!)  In this way I become willing and able to to endure the gap in time between the pain of someone having hurt me and the miracle of my release from suffering.  But But But, I say; the shit is never ending.  Of course I still want IT to STOP ALREADY.(possibly embedding of that link is evidence of a lack of complete surrender and willingness.  I am a work in progress—only striving, not arriving)
Forgiveness seems more doable, once the loveless behaviors have ceased. But just for today, I will allow my thoughts to take a new direction and place my attachments where they can serve love and god, not my ego.  I must surrender urges to un-erase myself, be heard, defend, and prove anything at all.
Will I? If I do, it will sure be some wholesome badass shift.  I will call it a goal.  Possibly tomorrow, or even later today, I will post something diametrically opposing my newly and currently enlightened mood.  Deep sigh.
Much Love,
Magda Gee
For shorter, more frequent and fun posts, connect with me on Instagram- wholesomebadass https://www.instagram.com/wholesomebadass/