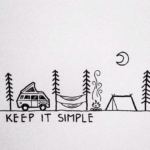 First mellllllllow Thanksgiving ever:  Greg and I grimaced over the 7 menu items actually requiring work, imagining the stress of those with a vision for exactly how the grand feast must be presented and received.  Probably, easier done without consideration for children and individual preferences.   We were relaxed about our "plan", and still– managing timing the dishes to be throughly cooked and hot -at all at once, felt challenging.  S1 announced that he was "starving" before the meal was fully prepared. So, he ate his meal in courses, while S2 and Greg's son played outside-before the official Feast time.
Greg did the turkey breast, cringing for removal, with surgical precision, each of the less nice parts.  I love that we are united in our stance about wiggly meat and yucky parts. I grilled flank steaks as my alternative to the traditional holiday meats.   A nice compliment to Greg's turkey, the potatoes, corn pudding, stuffing, and green beans. For dessert for my team enjoyed pumpkin pie hidden beneath mountains of whipped cream, while Team Greg had Chocolate Cream Pie. Everybody got to be, do, and eat as they like. Now, that is Thanksgiving!
We gathered round the table at 5:06pm, each reading our part of the blessing and then mocking and giggling (but mostly mocking) at Greg's corny turkey jokes until  5:44pm when our feast concluded. Clean up and put away took under a 1/2 hour while boys wrestled and fought over the wii, returning to the dining area, for dessert which added an additional 7.5  minutes to the Altogether Time– before the 8,9, and 10 year boys ran off to play and fight some more.  All three boys were crashed OUT by 8:30.
Both Greg's son(on their car-ride home) and S2, from his bed,  without prompting, declared this the best Thanksgiving ever.  I do not disagree.
OUR unity of purpose–created allowed for a joyful day for all.  Efforts to manage and control would have been futile and divisive.  For my sons and me, our best times are those requiring the least hustling, waiting, and tryyyying too hard.  Very grateful for the choice to enjoy special days in ways that feel like celebration.  We all just get to be who we are.  For that, I am thankful.
It was a wonderful (and I never use that word) Thanksgiving!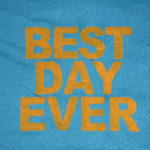 Much Love,
Magda Gee
For shorter, more frequent and fun posts, connect with me on Instagram- wholesomebadass https://www.instagram.com/wholesomebadass/